$

120.00
Special Order Custom Balisong Pocket Clip Slip - Sheath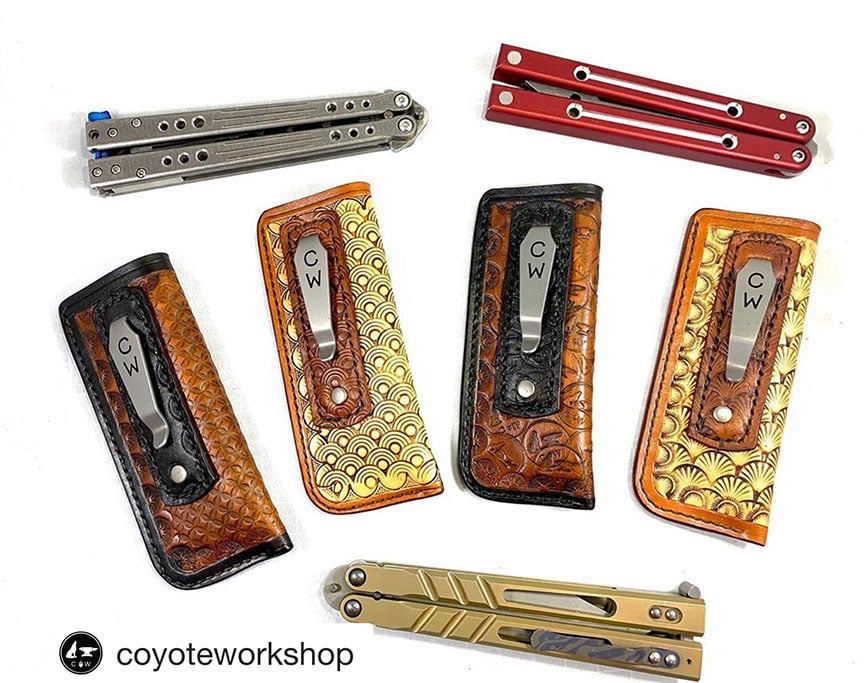 These beautiful Balisong Sheaths are designed for in pocket carry, but could be carried out as well. Lots of focus put into these master crafted pieces of art. They use a legendary Hermann Oak VegTan North American leather and German Ritza 25 Tiger thread. The clip is a high grade stonewashed titanium, boasting the CW brand for an extra touch of style. Designed, tooled and fully crafted by hand.
Message me in email or on your order notes what colors and designs you are thinking and we can chat about it to make it your own. Lot's of color and thread color options.
International Orders, order at own risk. I can only supply tracking up to Customs, only declared value not insured.